Nous vous donnons rendez-vous sur le site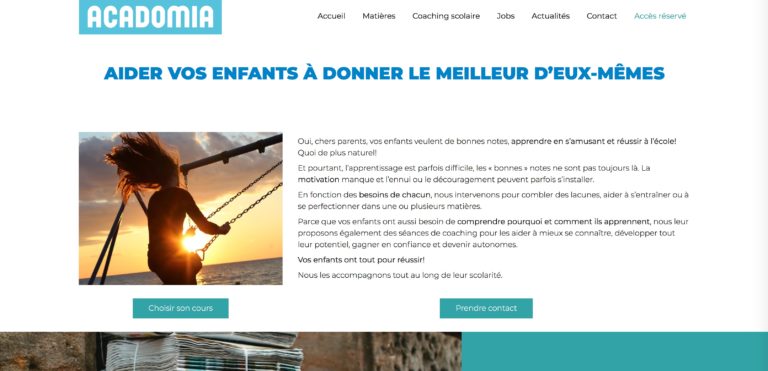 For several years now, more and more people have been of students take advantage of the courses of tutoring  in many areas - at your home or at our offices a stone's throw from the school.
Pour poursuivre et enrichir cette aventure, nous nous associons avec Acadomia, spécialiste reconnu de l'accompagnement scolaire.

The schooling des élèves retient toute notre attention. Ils sont tous différents et leurs besoins le sont également.
Afin de les accompagner, nous proposons aux élèves du primaire et secondaire :
Des  cours particuliers ou collectifs
Des stages pendant les vacances
Une étude encadrée après les classes
Avec une équipe de professeurs d'horizons divers et partageant le goût de la transmission et de l'apport à l'élève. They are are familiar with the programs and adapt their learning methods.
---
You are...
Parent of students

Click on the student

---
Professors

, Cliquez sur l'icône Acadomia (juste en dessous)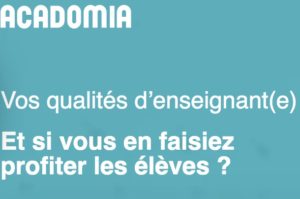 ---
Testimonials
Thank you for your encouragement and also for your very useful feedback. Here are some excerpts!
"We thank Gilles for the excellent support of our son, Nicholas. German - 4th
"Thank you for the reports and confirm our willingness to continue the courses. Our daughter Lina is very fond of Constance and I think she is gaining in confidence. Thank you to her for her support!". English - 5th grade
"We would like to thank you very much for choosing Catherine. He is the ideal person for Romain!". Homework help - 3rd